Ha Noi is the capital of the Socialist Republic of Viet Nam, the center of culture, politics, economy and trade of the whole country.
Area: 3,324.5 sq. km.
Population: 8,215.0 thousand habitants (2018).
GEOGRAPHY: Ha Noi is located in the Red River Delta, in the center of North Viet Nam. Ha Noi means "the hinterland between the rivers" (Ha: river, Noi: interior). The portion of Red River running in Ha Noi is approximately 160km long along with some other rivers flowing through the capital, including Duong, Cau, Ca Lo, Day, Nhue, Tich, To Lich and Kim Nguu.
CLIMATE: Ha Noi is situated in a tropical monsoon zone with four seasons a year including spring, summer, autumn, winter. During the dry season, which lasts from October to April, it is cold and there is very little rainfall, except from January to March, when the weather is still cold but there is some light rain. The rainy season, from May to September, is hot with heavy rains and storms. The average annual temperature is 23.2°C (73.7°F) and the average annual rainfall is 1,800mm. The average temperature in winter is 17.2°C (62.9°F), but can rarely go down to 5°C (41°F). The average temperature in summer is 29.2°C (84.6°F), but can reach up to 39°C (102.2°F).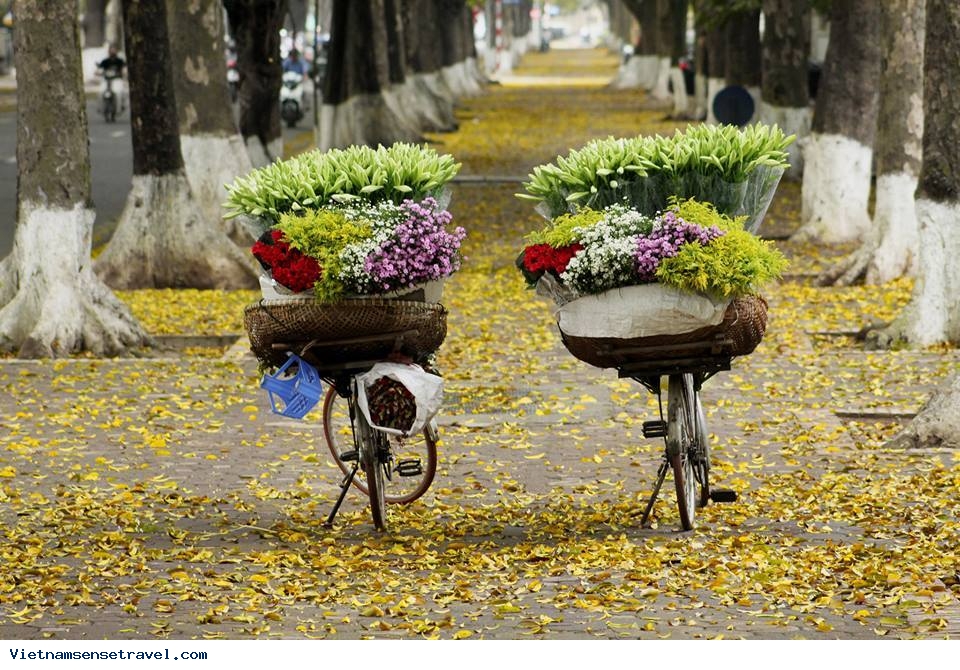 HISTORY
Since the founding of the country, Ha Noi has been a critical area. For more than a thousand years, Ha Noi was the centre of all resistance movements against northern aggressors to secure the independence of the Vietnamese nation.
Twenty-three centuries ago, Co Loa (now part of Dong Anh District) was the capital of Thuc An Duong Vuong's country of Au Lac. With a favourable topography and position at the centre of the Red River Delta, Ha Noi progressively developed into a major settlement. In the fall of 1010, King Ly Thai To (the founder of the Ly Dynasty) moved the capital from Hoa Lu to Dai La Citadel.
One day, King Ly Thai To saw a golden dragon emerging from the waters of Red River, near what is now Ha Noi. Interpreting this fact as a good omen, the king ordered that the name of Dai La be changed to Thang Long (ascending dragon). The year 1010 was a historic year for Ha Noi as well as for the whole country.
Throughout the Ly, Tran and Le dynasties, Thang Long developed into a strong capital with hundreds of palaces, royal residences, magnificent pagodas and temples. Buddhism and Confucianism developed strongly. Quoc Tu Giam, Viet Nam's first college was built in 1076 and thousands of talented scholars came here for training. Thang Long witnessed many glorious victories in the resistance against aggressors; the most symbolic of which were the three successive victories against the Yuan-Mongol army in 1258, 1285, and 1288.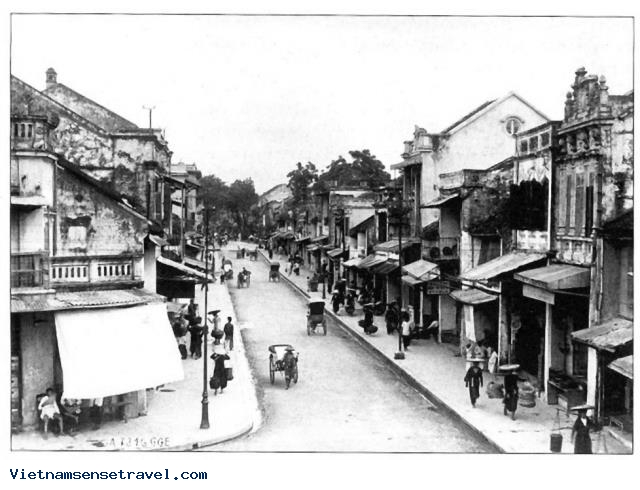 Despite its changing names (Thang Long, Dong Do, Dong Kinh, and Ha Noi), the capital has been the heart of the country for a thousand years by 2010.
TOURISM
Throughout the thousand years of its eventful history, marked by destruction, wars and natural calamities, Ha Noi still preserves many ancient architectural works including the Old Quarter and over 600 pagodas and temples. Famous sites include the One Pillar Pagoda (built in 1049), the Temple of Literature (built in 1070), Ha Noi Citadel, Ha Noi Opera House, President Ho Chi Minh's Mausoleum...
Ha Noi also characteristically contains 18 beautiful lakes such as Hoan Kiem Lake, West Lake, and Truc Bach Lake..., which are the lungs of the city, with their surrounding gardens and trees providing a vital source of energy.
Many traditional handicrafts are also practiced in Ha Noi including bronze molding, silver carving, lacquer, and embroidery. Ha Noi has many famous traditional professional handicraft villages such as Bat Trang pottery village, Ngu Xa bronze casting village, Yen Thai glossy silk...