1. Pho
Why Pho is always considered the featured flavor dish of Vietnam?
Nowadays, even though it becomes common and easy-finding in some cities in the world, it seems to be only one place that can be found its right flavor - Vietnam.
Pho, for a long time, has been considered the traditional food that associated with the history and culture of Vietnam. It is present from small alleys to big streets, in restaurant and even in the daily normal meals of Vietnamese. It plays an indispensable role in Vietnamese people's life and is the must-have dish when foreigners come to visit this country.
Its noodles are soft and its soup is specially made from piggy bone, fresh beef, herbs, green onions with suitable spices but still retain the rustic simplicity. Its taste easily suits for everyone. Only in this S shaped land, you can comfortably sit in a street corner to enjoy a bowl of Pho - in the traditional and standard flavor.
2. Bun Bo
Bun Bo is the next noodle dish which made from Vietnam that travelers couldn't find anywhere in the world. This dish is originally derived from Hue - the old capital of Vietnam in 19th century. Chef Anthony Bourdain of CNN said that it was the best soup in the world that he has ever enjoyed. And it would be a big shortcoming when you come to Hue without visiting Dong Ba Market to try this food .
A full bowl of Bun Bo includes beef, soft white noodles, onions and herbs. The highlight of this dish is its soup which is unlike others. The decisive secret, making this dish the unique flavor, is its soup - it not only has the taste of fresh beef meats but also have the taste of Ruoc - special shrimps sauce in the Central of Vietnam. Bun Bo's delicious smell attracts visitors even when they stand from far away.
3. Bun Cha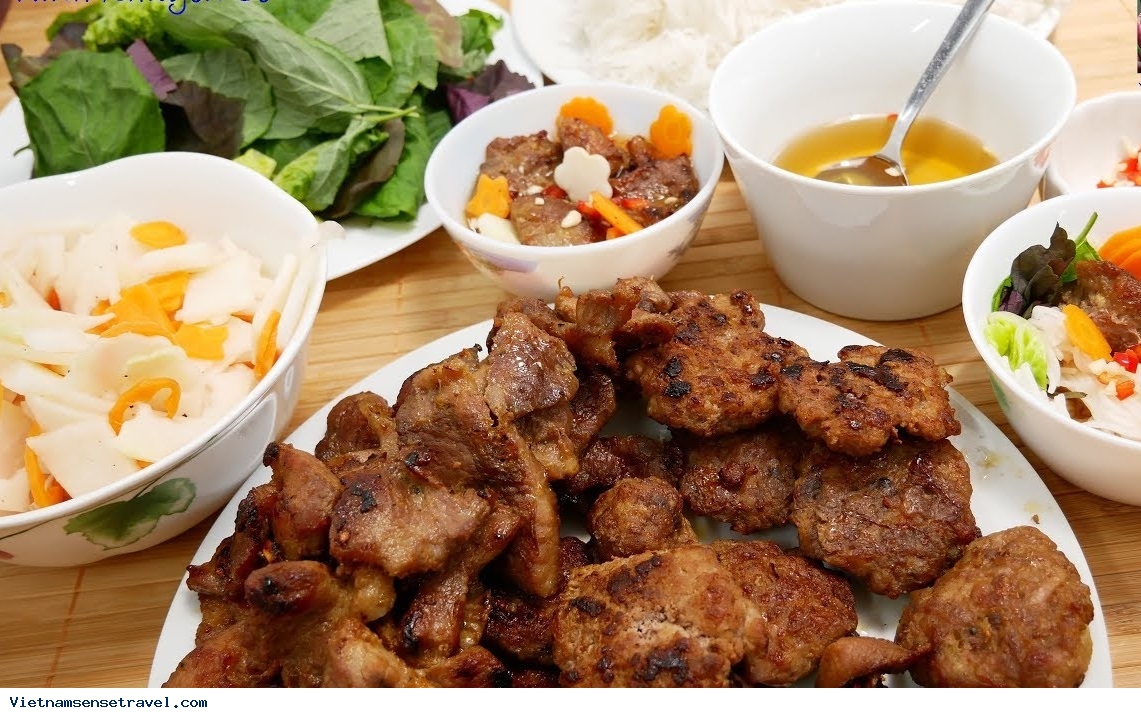 Bun Cha is one of the dishes associated with Hanoi - the capital of Vietnam. At first, the noodle was served as the simple street food, but today, Bun Cha has taken into famous restaurants, not only in Vietnam but also in some places of the world. Bun cha consists white noodles, minced meatballs, pork side which was directly grilled on charcoal, herbs and sweet & sour Nuoc Mam. The impression of this dish is the flavor of the sauce which must not be too salty, too sour or too sweet and have spicy pepper with some thin pieces of carrot and papaya. Try out the bun cha to feel the sophisticated taste of Vietnamese cuisine.
Have fun rolling in the food world of Vietnam.