We connect with the OnePay Payment Gateway (www.onepay.vn) to accept Online Payment by most major debit and credit Cards. Represents MasterCard to provide online payment solution to the enterprises in Vietnam, OnePAY payment portal meets standards of international financial system such as PCI DSS of PCI Security Standards Council, 3D-Secure of Visa, MasterCard and JCB. Your card information will be processed advanced security system and not stored at our database(merchant).
Once you have agreed with the services and price, we will send you an invoice via a secure link for online payment by email. Just click to the link and follow instructions as below to pay online by credit cards we will need your billing address, telephone number, full name as in your passport to create the invoice.
1- First step: Click on the link we provide or copy and paste the address to browser. The payment gateway interface will appear as below: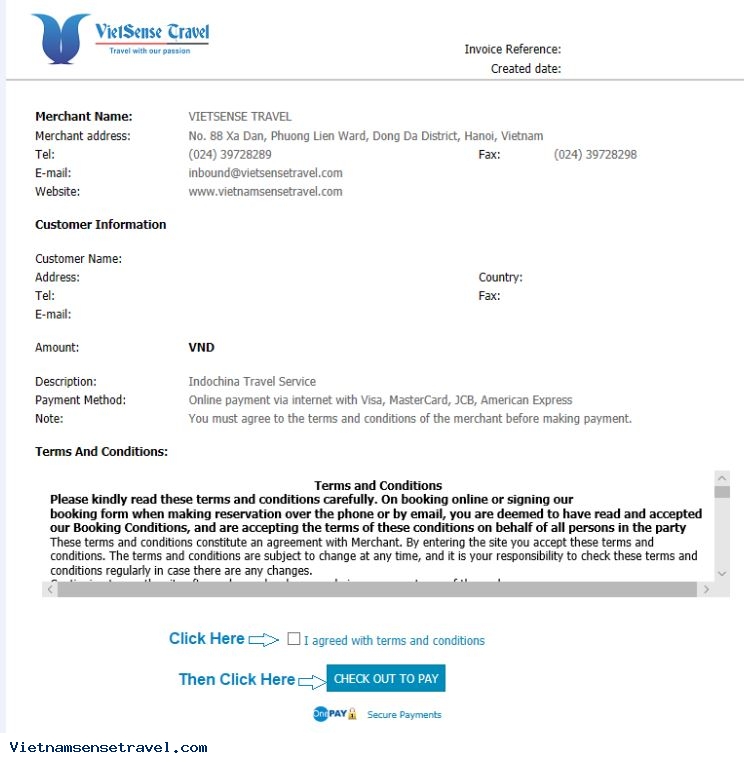 2- Second step: Card Information input
* Online payment password will be required if you have enrolled 3D-Secure Program for your card with the Issuer Bank namely Verified by Visa for Visa card, Master Card Secure Code for MasterCard, and J- Secure for JCB Card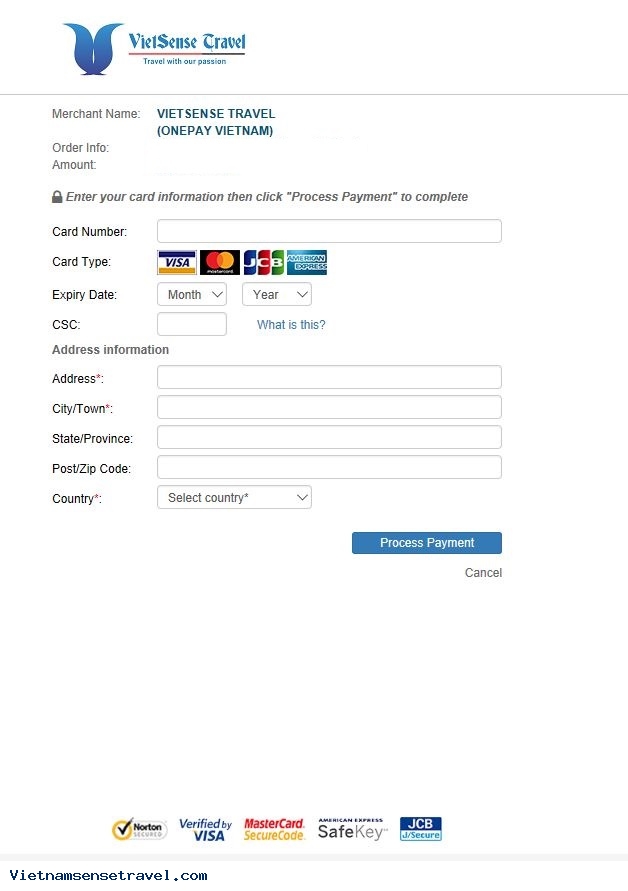 3- Last step: Transaction result
Please wait for few seconds for the transaction result from OnePay payment gateway. We will send you an email to inform you the Order status and the transaction result.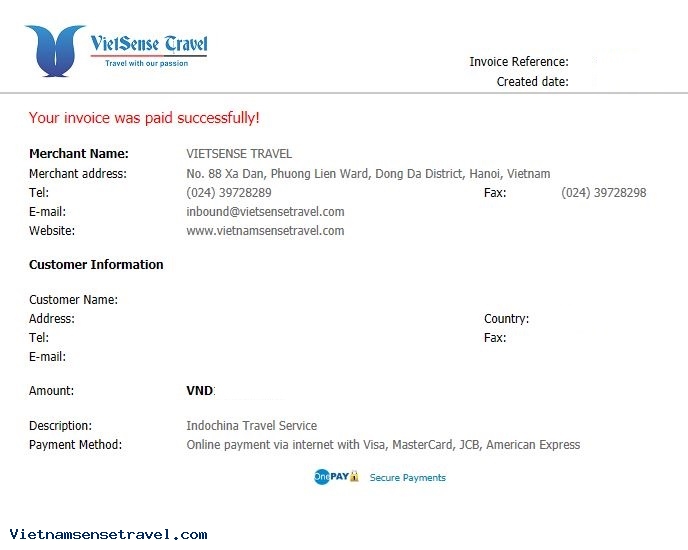 If you input correct card information but receive no transaction result from the payment gateway or us, do not try to make other payment. Please contact us for the transaction result and confirmation of the order.
Your transaction may be occasionally not successful as:
1. You have input in correct card information
2. You have not input enough credit balance (daily or monthly)
3. Your card has not been activated for online payment. You should contact the Issuer Bank for the card activation.
Important Note*: you must be the card owner. So in some cases, we would require you to provide us copied of your Passport and credit card. This is just to ensure the card is yours. We will reserve the right not to approve the payment if such details are not provided. Important card information will be hidden as in the following photo for your personal security.