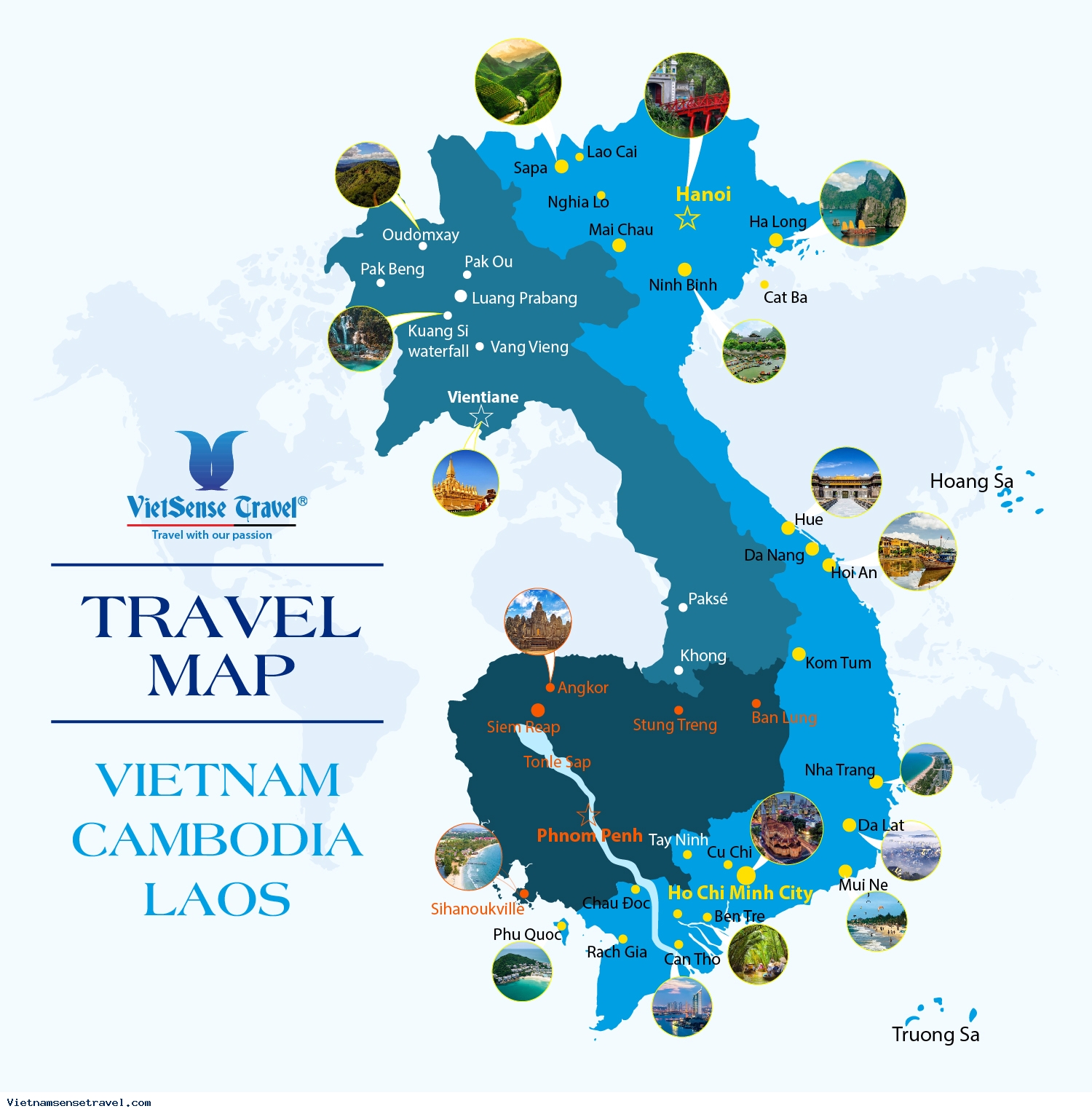 Weather in Vietnam
With a long shape bordering the South East Sea, Vietnam has a much diversified weather and climate so visitors can come to Vietnam all year round without having many climatic disadvantages.
North: Winter lasts from November to April, with temperatures averaging 10°C – 16°C, and during January to March you will experience fog and drizzle. Summer begins in May and lasts until October, with an average temperature of 30°C, heavy rainfall and the occasional violent typhoon.
Centre: Central Vietnam experiences a transitional climate, with heavy rain falls between November and December and dry, hot summer for the rest of months.
South: Temperatures are fairly constant throughout the year; 25°C – 30°C. Seasons are determined by dry season runs from November to April and the rainy season from May to October.
Highland Areas: In the hill resorts of Dalat (1,500 m), Buon Ma Thuot and Sapa, nights are cool throughout the year. In the winter months, during October to March, it can be distinctly chilly with temperatures falling to 0°C in Sapa, and even during the hottest months of March and April the temperature rarely exceeds 26°C.