Strong winds, big waves and a year-long tropical climate have made Mũi Né a paradise for adrenaline addicts.
That is why Singapore-based news and lifestyle site Asia One has dubbed Mũi Né one of the five best places in Asia for sports fans along with Macau, Nepal, Palawan, and Singapore.
Asia One wrote: "Mui Ne offers many exciting water sports like windsurfing, surfing, jet-skiing, and kayaking. To further appease the adrenaline junkie's thirst for adventure, there is also kite-surfing.
"Similar to but not the same as regular surfing or windsurfing, in kite-surfing, you ride a modified surfboard or kite-board on the waves while holding on to a specially-designed parachute-like kite, relying on only the wind to push you forward."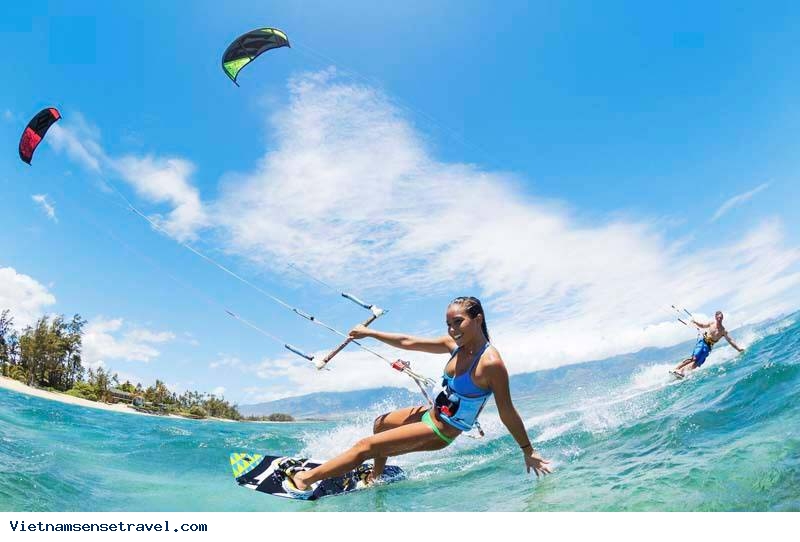 Once a sleepy fishing village, Mui Ne has managed to preserve some of its old-time charm.
At least for a day, walk away from tourist hubs and blend in with the fishing communities there. Many locals will be happy if you want to help.
A day as a fisherman or fisherwoman can really be an adventure.