3 hundred-year-old craft villages in Hoi An
Hoi An has traditional craft villages that have existed for hundreds of years, imbued with the identity of the river region.
1. Thanh Ha pottery village
Located 3 km west of Hoi An ancient town, Thanh Ha pottery village is located on the banks of the Thu Bon River. With over 500-year history of formation and development, the village's pottery is recognized as a national intangible cultural heritage.
The main raw material for pottery production of Thanh Ha village is brown clay mined along the Thu Bon River. Here, visitors have the opportunity to experience drawing and molding pottery right at local home.
2. Kim Bong carpentry village
About 5 km east of Thanh Ha pottery village is Kim Bong carpentry village. Starting with carpentry in the 16th century, Kim Bong village is famous for household products, construction and especially shipbuilding.
Currently, Kim Bongs' villagers promote carpentry and handicrafts to serve tourism. In the west of the village, people specializes in fine art, liberal landscape paintings, which are sold on the main road of the village.
3. Tra Que Vegetable Village
About 9 km to the north of Kim Bong village, through the center of Hoi An, you will reach Tra Que vegetable village, which is 400 years old. This is also a destination recognized as a National Intangible Cultural Heritage. Visitors will get lost in a green space with dozens of vegetables,- notably spices, being nurtured here.
Visitors will learn the process of growing clean vegetables and enjoy dishes made from vegetables picked from the garden. You will be directly involved in the process of sowing seeds, filling the soil and watering the vegetables. Cycling to visit other vegetable gardens in the area is also an activity worth trying.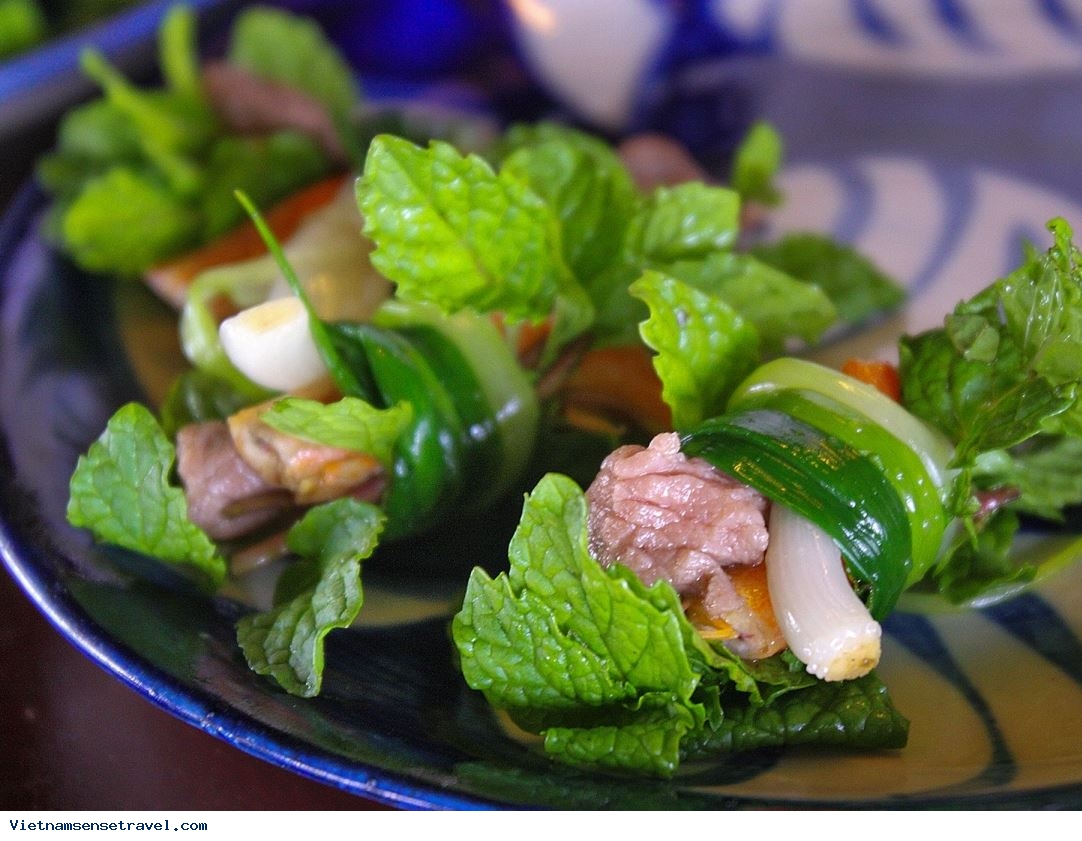 Photo Source: VN Express