6 must-visit places in Hue
There are lots of places to visit in Hue as this imperial city is the hub of museums, tombs, rivers and pass. Let's give a look into the most ventured places in Hue:
1. Thien Mu Pagoda
One of the best places to visit in Hue, this seven-storied pagoda is an icon of traditional Vietnamese architecture. It is an iconic monument located at the background of the Hue City symbolizing the imperialism of the ancient city. 
2. The Perfume River
Slowly making its way amidst Hue, the tranquilizing Perfume River gives a stark contrast to the hustle and bustle of the city life. The river is fenced by historic monuments of the city and the cool breeze and flowing water help in creating an enchanting aura
3. The Imperial City
Famously being one of Vietnam's seven UNESCO World Heritage Sites, the Imperial City of Hue has long been a must-see attraction for tourists visiting a hidden charm of Vietnam. This tually a walled fortress and palace belonged to the ancient city of Hue which was a capital city of the Nguyen Dynasty for 140 years date back from 1805 until 1945
4. The Emperor's Tomb
The kings of the Nguyen Dynasty designed their own tombs, reflecting their varying temperaments, philosophies, and priorities. The Hue tombs evoke the feeling of a forgotten, almost mythological world
5. The Thanh Toan Bridge
The bridge is an ornate Japanese bridge located in the quiet Thuy Thanh village, around 7km east of Hue. It is also known as Thanh Toan tile-roofed bridge -traditional architectural monument, very valuable in history, culture and a recognizable landmark.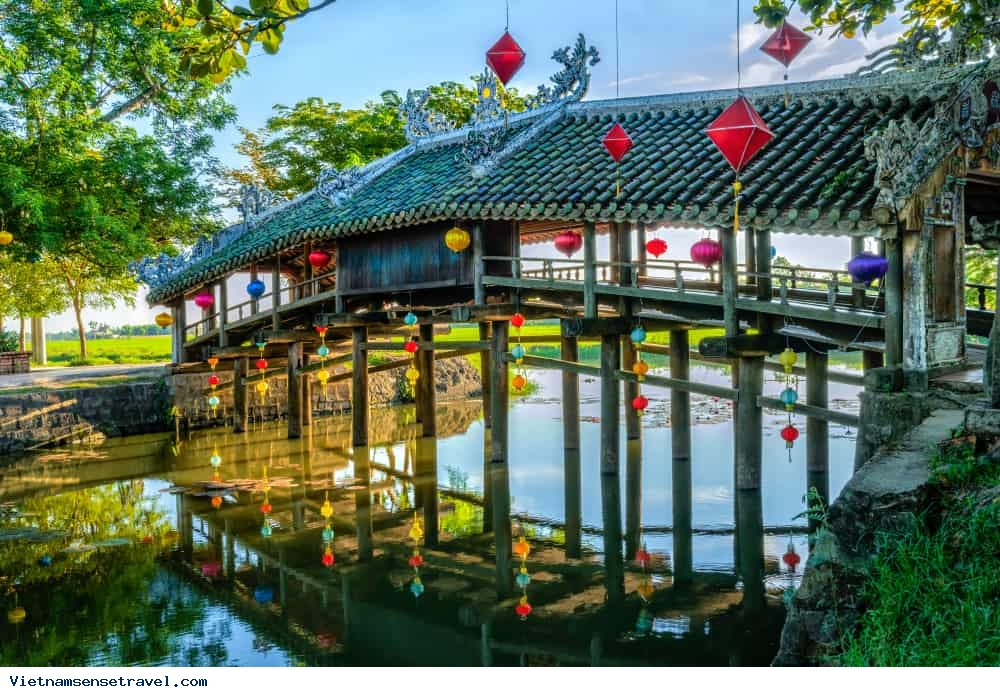 6. Bach Ma National Park
A renowned national park is located at an elevation of 1450 meters at the Bach Ma Mountain. his park is well known for its biodiversity and an assortment of habitats which makes it one of the most recommended places to visit in Hue