Thung Nham Bird Park - must-see destination in Ninh Binh
Thung Nham bird park is situated in Hoa Lu Dist, 6 kilometers from the well-known Tam Coc and 3 kilometers from Bich Dong pagoda. It's just a 2.5 hour drive by minivan from Hanoi Old Quarter, away from the residential area.
The park is one of must-see places in Ninh Binh, includes the largest natural bird garden in Northern Vietnam, along with the intriguing cave system consisting of both dry and wet caves. Here are some pictures of birds coming back to their nests from searching for food at surroundings.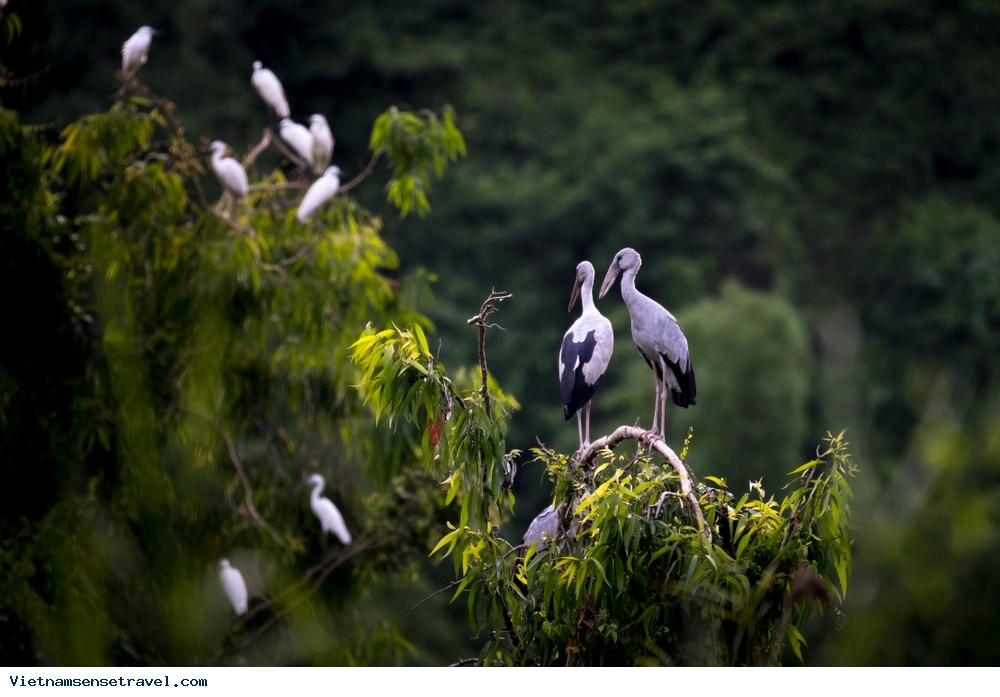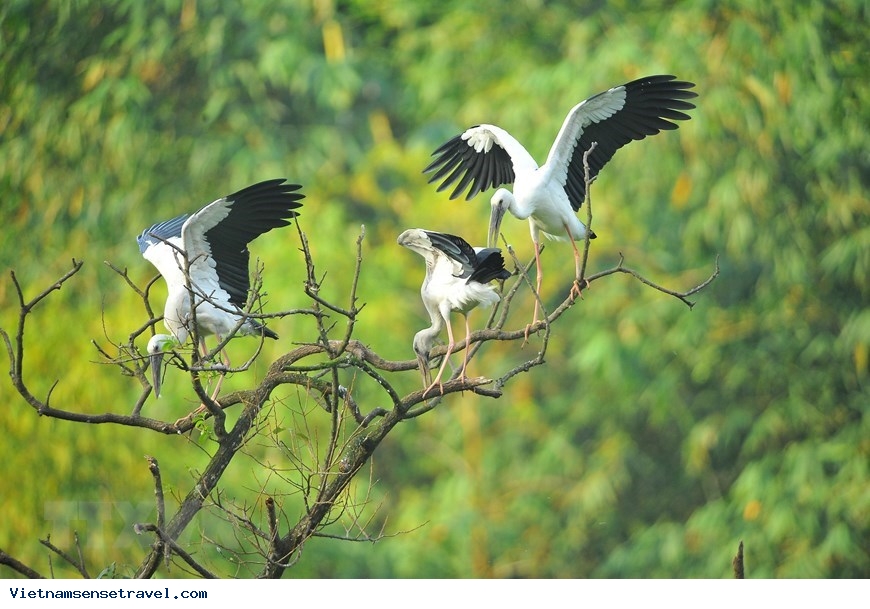 Best time to visit Thung Nham bird garden 
October to March is breeding season, when many different types of birds building their nests and come to roost. But you can see thousand of birds all day along, any time of year!
From April to September, you can also see lots of birds going out and returning from feeding. Late afternoon from 17.00pm to 18.00pm, or early morning from 5.00 am to 7.00 am is the best time to watch their daily commute.