Hanoi autumn's specialities
Thinking of autumn of Hanoi, people immediately think of these simple but equally attractive specialities
1. Cốm (Green Rice Flakes)
For generations, traditional culinary villages in the capital city of Hanoi have created charming dishes and contributed to the culinary ecosystem of Vietnam. Among them, "com" (young sticky rice flakes) is a typical and indispensable snack of Hanoians whenever autumn arrives.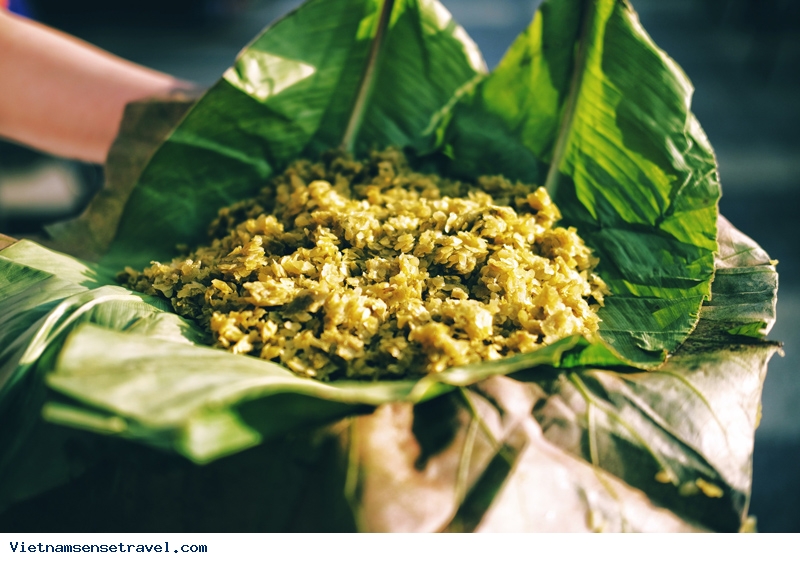 2. Bánh đúc nóng (Steamed Rice Cake)
The steamed rice cake is cooked and stored in a hot pot, only ladled out when a customer places an order. The white sticky cake is complemented by stir-fried ground pork and Jew's ear mushroom, which gives the dish a meaty and greasy element.
3. Cháo sườn sụn (Pensioner's Rib Congeee)
Congee is a year-round sweetheart of Hanoi foodies, but as autumn winds start blowing, the dish becomes even more favored
4. Bánh trôi tàu (Stuffed Sticky Rice Balls)
If you find yourself wandering on the streets of Hanoi on a late autumn afternoon, a stop at "bánh trôi tàu" vendor s much-needed to warm your body up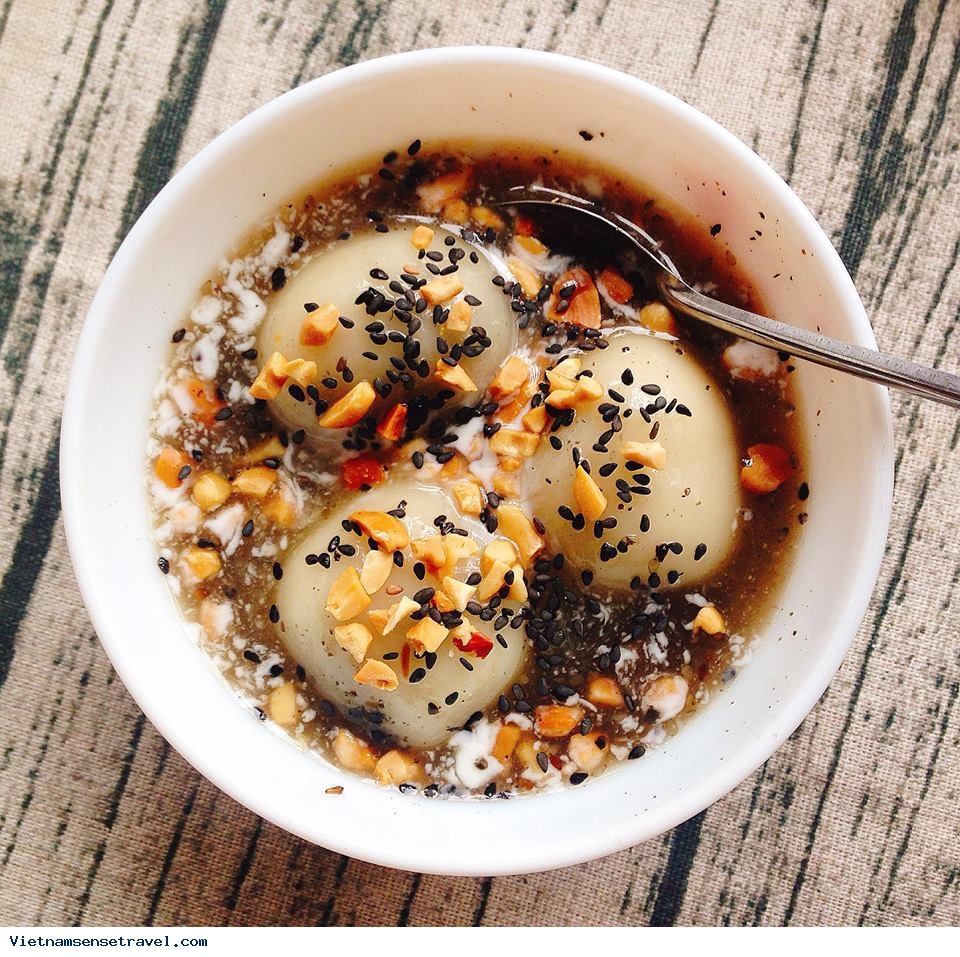 5. Bún riêu cua (Vietnam Crab Noodles Soup)
Bún riêu cua is one of the most popular noodle soups among locals. A bowl of Bun rieu normally features participants: crab paste, noodle, savory broth, fried tofu, meatballs..
Hanoi autumn has so many interesting things from romantic scenes to explore to unique dishes to try. Once you have a chance to travel to Hanoi this season, you should definitely not miss these specialities